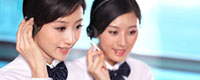 Name: mr.wong
Tel: +86-13989716979
Mobile: +86-15858859109
E-mail: info@hipoliceequipment.com
Add: ruian,China
Skype: fishkim1985@outlook.com



Product name : Riot suit

Product No. : 2019122116413
Details:
Suitable for height and size 165cm~185cm
The material front chest, back and each plastic protective layer adopts high quality and high strength.
High toughness flame retardant engineering plastic manufacturing, crotch protection layer mining
With hard aluminum alloy board, fabric with resistance.
Stabbing performance 20J kinetic energy puncture is applied to the protective layer of the front chest and back. The tip of the knife does not penetrate.
Impact resistance 120J kinetic energy impact, the protective layer is not damaged, cracking
Hit energy absorption performance front chest, back with 100J kinetic energy impact protection layer,
Cement indentation is <20mm
Effective protection area of chest and front gear ≥0.10㎡
Back: acuity 0.10 ㎡
Upper limbs (including shoulder and elbow):≥0.18㎡
Lower limbs (including instep):≥0.30㎡
The flame retardant performance of the protective parts after the surface combustion time is less than 10 seconds
Adapt to ambient humidity -20℃~55℃
Structural connection strength Velcro fastening strength :> 7.0n /c㎡
Buckle strength :>500N connection with strength :>2000N
Mass <7.0kg(basic model)