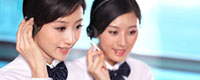 Name: mr.wong
Tel: +86-13989716979
Mobile: +86-15858859109
E-mail: [email protected]
Add: ruian,China
Skype: [email protected]



Product name : Detonating robot

Product No. : 20191115105521
Details:
A. USES and functions:
Jw-903 explosive disposal robot is a patented product independently developed, designed and manufactured by Beijing jingjinwu high-tech co., LTD. (patent no. 200420077979·4), which is a project of 863 program of the Ministry of Science and Technology.It can be widely used in searching, ejecting and removing radioactive materials to replace people to complete dangerous work.
The main function of jw-903 explosion-ejector robot, grasping, is superior to domestic and foreign similar robots in performance.In line with the principle of serving the public security, this robot is the only professional device that can put explosive devices into and take out of the vehicle tank.It can not only ensure the safety of eod personnel, but also be one of the first choice of eod personnel.
B. main features:
1. Imitation of human shoulders, 9 degrees of freedom, 360 degrees of rotation, longitudinal lifting and falling;
2. The big arm can bear more than 100 kg. The maximum extension of the mechanical arm is 3.2m.
3. Remove bombs or grab suspicious objects under the car when it can reach ≥0.2m;
4, claws can quickly change scissors, no magnetic pliers, cutting tools, or carry weapons, etc.;
5. Stable climbing: front and rear balance wheel mechanism, strong climbing ability.